Tailored HubSpot
Training by Certified Experts
With over a decade of HubSpot expertise, Tactic's approach ensures that your team is equipped to harness HubSpot's full capabilities.
Your HubSpot Journey, Enhanced by Tactic
At Tactic, we merge a rich legacy of over a decade in the marketing arena with cutting-edge HubSpot expertise. Originating from a full-service marketing background, our evolution into a HubSpot-centric consultancy is fueled by a vision to elevate businesses through technology. Recognized as HubSpot Certified Trainers, our approach is rooted in hands-on education and empowering our clients to harness HubSpot's full spectrum efficiently.
James is an excellent partner and problem solver. He works with you and your team to help solve your challenges by providing strategies and a roadmap to get there. We've worked with him across multiple teams and projects, and they have all been successful. If you're looking for someone to help you do the work and teach your team how to do the work, I highly recommend working with James.
HubSpot Gold Partner
We are passionate about your success with HubSpot. As a seasoned HubSpot Partner Solutions Partner, we offer expertly curated training sessions and craft bespoke workflows and processes directly within your HubSpot portal. Our commitment to excellence resonates with our clients. Don't just take our word for it; explore our glowing testimonials in the Solutions Directory Profile!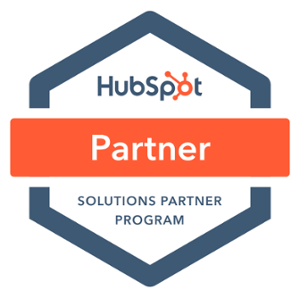 Work Session Based Training
Work Sessions are our hands-on, educational approach from over a decade of in-depth HubSpot experience, ensuring you understand the platform and master its vast functionalities. Whether you're a newbie or seeking advanced insights, our HubSpot training services led by HubSpot Certified Trainers provide a personalized roadmap to streamlining your processes and driving sustainable growth.
James helped our team migrate our marketing website from being self-hosted with a headless WordPress CMS to HubSpot & we couldn't have done it without him! He brought a lot of HubSpot knowledge to the plate which sped up the process significantly. He was able to help get us set up with a HubSpot theme, created custom modules, & migrated our blog posts from WordPress in working sessions with our team. Not only did he help with all of that, but he also provided excellent training for the team. James is extremely professional & was such a pleasure to work with!
Each session is recorded via Zoom and available to your team by the next day.
Collaborate, track progress, and request support from a dedicated Miro Board.
Every session is valid for 1 year from the original date. See FAQs for more info.
Sessions are the same day, same time every week to get things done consistently.
Tactic's Approach: Tailored Strategies for Your Growth.
With Tactic, it's about more than just becoming familiar with another platform. We delve deep into understanding and crafting strategic solutions that are uniquely tailored to your specific business objectives with HubSpot best practices. By working with Tactic, you're not simply adopting a tool but embarking on a comprehensive journey where we collaboratively redefine and elevate your operational success with HubSpot.
James is incredibly knowledgeable about all things HubSpot, from upcoming release functionality to custom API integrations. He was instrumental in linking our application with the HubSpot API to take full advantage of the automation that HubSpot has to offer. He's very easy to work with and willing to go the extra mile to make your project a success!
JAMES WEIS
HubSpot Certified Trainer
My name is James Weis, and I am the founder of Tactic and a HubSpot Certified Trainer. I have over a decade of HubSpot experience enhancing marketing, sales, content management, and customer service teams.

Technology, sales, marketing, and customer service have been major parts of my life from an early age. I learned the value of hard work, dedication, and attention to detail from my family's business, and I carry those values with me today. My passion is helping people and companies navigate the ever-changing technology landscape and teaching them how to leverage those technologies to drive sustainable revenue.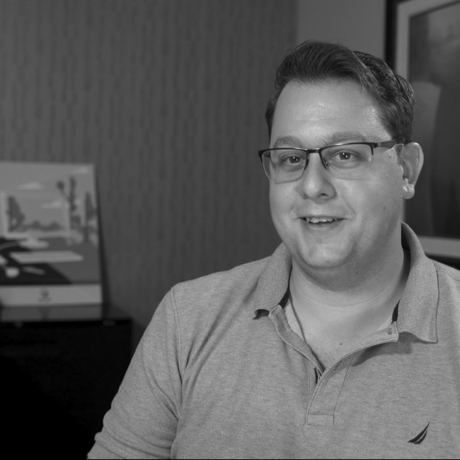 NEXT STEPS
Let's talk!
Ready to elevate your HubSpot experience?
Dive deep with Tactic and uncover the true capabilities of HubSpot. Whether it's bespoke workflows or insider tricks, our seasoned trainers are here to guide you. Don't miss out on optimizing your HubSpot operations. Schedule a call with us today and witness the transformation!
James was able to take our process vision and turn it into a reality. We are a process-heavy company that was drowning in repetitive steps. James created and implemented automation that has saved us countless hours. We have been able to take what he created for us and turned into added value for our clients. Very responsive and understanding of our needs. Highly recommended.
Do I need HubSpot to get started?
You do not! We can work with you to determine which HubSpot software and plan best fits your current business needs.
What type of payment methods are accepted?
We use HubSpot Payments. You will be asked to set up a Subscription based on your chosen plan through a HubSpot Payment Link.
Only ACH Payment Methods are accepted at this time.
What are Office Hours?
Office Hours is available time to answer questions, provide technical support, and other such activities. All communications for Office Hours are managed through your Basecamp project.
What are Work Sessions?
Work Sessions are online, scheduled sessions allowing us to work collaboratively on your unique business processes. During a session, we follow our proven process to build the systems and processes to help your organization reach its revenue and operational goals. With Working Sessions, you can focus on driving revenue for your business!
How long is each session?
Sessions are scheduled for 1 hour. Sessions are scheduled at the same time every week.
How are sessions performed?
We use Zoom to provide remote sessions. Sessions are recorded and shared within the Basecamp project.
What if I have to cancel or reschedule a session?
If a session is canceled, then it can be rescheduled to another available time. Sessions are valid for up to 1 year from their original scheduled day.
Do you offer refunds?
We do not. You can cancel your subscription at any time. You will continue to have sessions and access to office hours through the billing period.